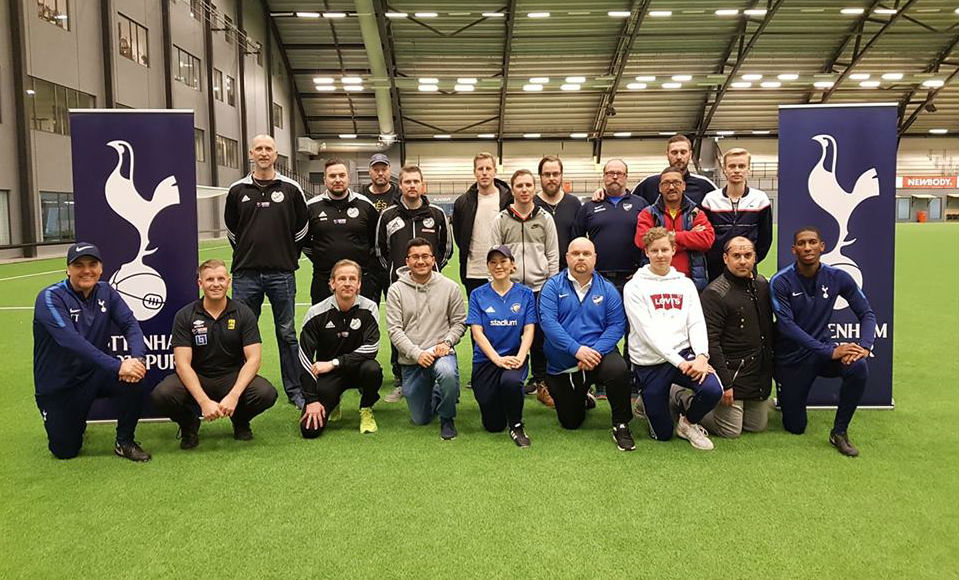 CoachenEvents arranged a cliinic for football coaches with Tottenham Hotspur 7-8/4 2018. 25 coaches from all over the country attended to get an insight of the work in Tottenham.
One got to know their philosophy, their training method and how to work with players of different ages. During the afternoons there were practical exercises where the coaches from Tottenham showed exercises that are common in the club and how to instruct the players, individually and grouply, under the pass. IFK Österåker P03 set up as a training group and got a couple of really good workouts on the purchase. The main instructor Tony Tillbrook has been working for nearly 20 years in the club and has been involved in the development of several of today's A-team players such as Harry Kane, Harry Winks>
The course was held in the Priority Serneke Arena in Gothenburg and was highly appreciated by the participants. Of course, you can not learn about Tottenham during a weekend but hopefully the course gave inspiration and ideas that the participants can use in the future.