Nice summer week with Tottenham Hotspur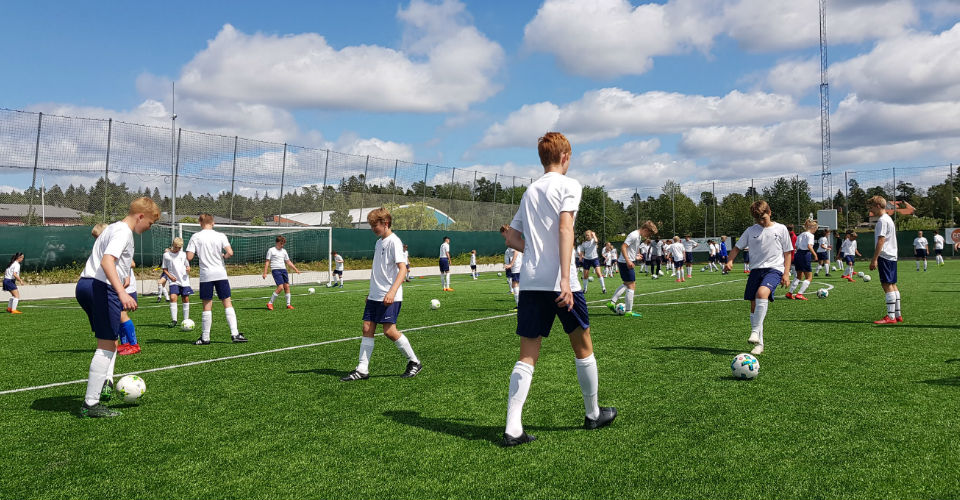 On 24-28/6, CoachenEvents arranged our third major clinic with Tottenham Hotspur. We returned to Danderyds Arena just north of Stockholm where we held our latest clinic with Tottenham. Then it was rough weather but now it was much more comfortable. About 180 players born in 2004-2009 attended. Over 30% of the participants came from clubs outside the Stockholm area.
The first two days the school was open for the youngest born 07-09 and the last few days the slightly older players came. Just as in the autumn holidays, the girls had their own group. From Tottenham Hotspur came the coaches Danny Mitchell, Jerome Baker, Jamal Rose and Danny Hart as with the lovely energy peppered kids. The exercises were characterized by a high tempo and, just like in English football, there were a lot of close matches and sacrificial games. Great help was also provided by the 16 Swedish coaches who assisted the English coaches. In each group of about 20-25 children, there was an English coach and two experienced Swedish trainers. We look back at a very successful clinic. We also think most children were happy during a clinic that floated very well.
We thank everyone who participated and trained, but also coaches, parents, the cafeteria, IFK Stocksund and everyone else who contributed to a nice week!
Here you can see pictures from the clinic: https://www.flickr.com/photos/coachenevents/albums/72157709318029087
At Vimeo we have uploaded some video clips: https://vimeo.com/user88346771
Please follow us at www.facebook.com/CoachenEvents and www.instagram.com/coachenevents for information on our activities.