Real Madrid Foundation Clinics in Danderyd 2019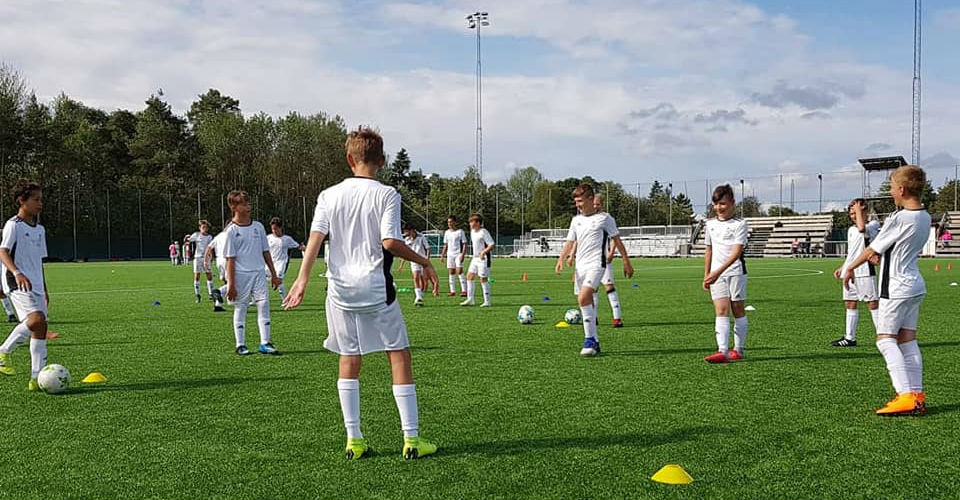 Week 31, the CoachEvents clinics arranged with the Real Madrid Foundation for the fifth year. Just as in August last year, we were at Danderyds Arena just north of Stockholm. This year we had five groups / clinic and a total of about 250 players. Almost 40% came from outside. To our aid we had about 20 experienced Swedish coaches who worked with Real Madrid's coaches. The players were divided into the teams Team Modric, Team Kroos, Team Ramos and Team Navas. Team Navas were the goalkeepers' group and they were very pleased with the training they received from Sergio Gomez. Sergio trains Real Madrid's various youth teams but has the main responsibility for U18. He has also held the goalkeeper training for Real Madrid's A-team on some occasions.
During the clinic 31/7-2/8 we had a group for girls - Team Asllani. Luis Rubial held the training together with two experienced female coaches, Isabelle and Jenny who are both district captains.
The trainings with Ricardo, Juan Carlo, Sergio, Luis and Pablo started every day at 9.30 and ended at about 15.00. We had lunch at the facility. Some groups trained on the artificial grass and the others on the fine natural grass at Danderyds Arena.
We want to thank everyone that had attended our clinics with Madrid Foundation and hope to see you again. Sign up on our waiting list and we will mail you we release our next clinics.
Follow us on Facebook or Instagram to get our latest updates