Autumn clinic at Djursholms IP 2019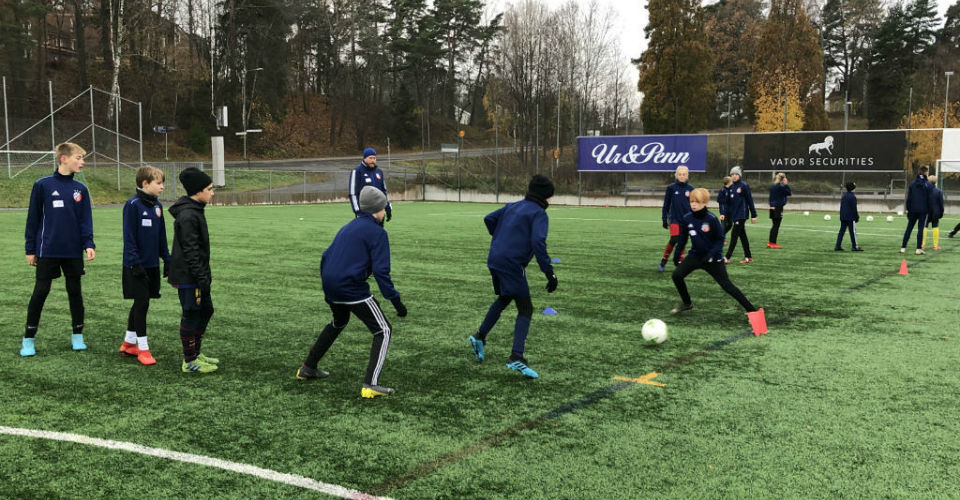 31 / 10-2 / 11 CoachenEvents arranged a clinic for over 60 players on Djursholm's IP just north of Stockholm. We had invited Dinamo Zagreb here as their academy is one of Europe's foremost and many over the years have educated many players at the highest elite level. Andelko Ivanjko, Marko Cindric and Ivan Mijac from Dinamo Zagreb's academy were responsible for the training that followed the same methodology as the Croatian club.
Autumn can, as we know, offer the least varied weather, but we were lucky and got a couple of really nice days with sun and blue skies. The players came from all over Sweden. We met participants from both Skåne and Luleå who went to Stockholm for this clinic. We hope and believe that everyone felt they got value for money (and the trip). The training was kept at a high pace and the players fought incredibly well all day. The Croats placed a lot of focus on accuracy and concentration in the exercises and it felt like many participants got a decent lift these days where, together with players from other clubs, they were allowed to play at their maximum capacity. The training held very high quality was the general opinion of both players and assistant coaches.
This was the first time we were on Djursholm's IP and we think it worked well. One advantage was that we had access to two large football pitches, which gave us plenty of space. As usual, it was fun to meet so many players and parents these days. Next time we'll make sure the cafeteria is open as well. Unfortunately it was beyond our control this time ...
We hope you will attend our next clinic with Dinamo Zagreb, because we are sure we will invite these great coaches to Sweden again.
Big thanks to all participants, coaches from Dinamo Zagreb, assistant coaches and FC Djursholm for these days!