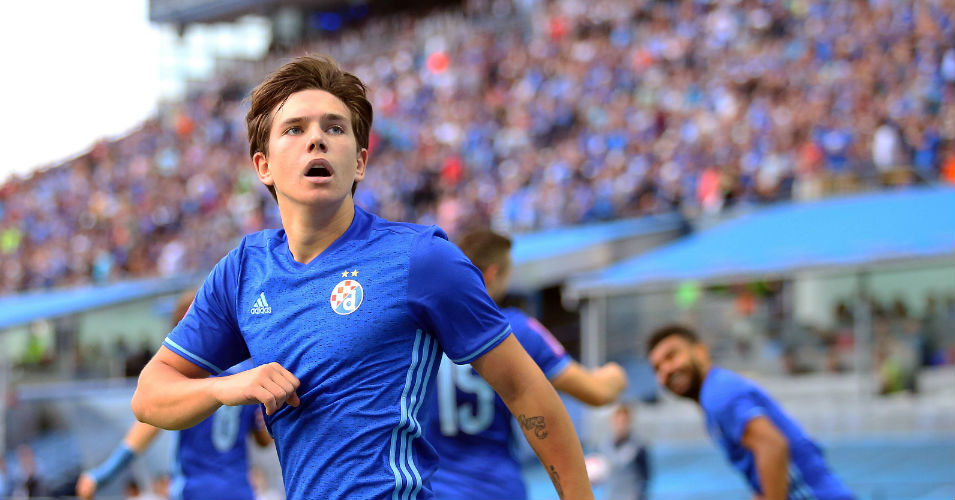 Welcome to CoachenEvents coach clinic together with Dinamo Zagreb and their speakers, Andjelko Ivanjko, Assistant Academy Director and Ugo Klingor, U19.
Dinamo Zagreb is ranked among the world's premier football academies. The club's success is marked by the success of star football players who all trained at the Croatian club, for example, Luka Modrić, Mateo Kovačić, Vedran Ćorluka and Dejan Lovren. Previously, renowned players such as Robert Prosinečki, Zvonomir Boban and Igor Bišćan.
Today, the growth of Croatian football is astounding! Croatia national team's World Cup silver medal is a great achievement. How does a small country like Croatia develop so many successful football players?
CoachenEvents have invited Dinamo Zagreb  to Stockholm to share their knowledge about the experience and success of developing football players and academy operations. Related topics discussed are: Keys to motivating talented players, Training methods and philosophies and Age appropriate coursework. Join us and expect to gain new insight during this unique occasion!
The course is aimed at football leaders at different levels seeking inspiration and to gain new skills for use in their own activities. During the course you will have the chance to meet many other football leaders also seeking to develop themselves and expand their network of contacts.
A warm welcome to Quality Hotel Friends in Stockholm 2-3 / 2 2019!
Schedule
| | |
| --- | --- |
| Sat 2/2 |   |
| 09.00-10.00 | Registration, coffee |
| 10.00-12.00 | Introduction to Dinamo Zagreb, philosophy, values – general presentation about Dinamo academy, all key points, structure |
| 12.00-13.00 | Lunch |
| 13.00-15.00 | Player development. What is important in different ages? – presentation about different aspects reletad to age groups, sensitive phases, distribution of load |
| 15.00-15.30 | Coffee break |
| 15.30-17.00 | Round-table – Q&A session |
| 18.00 | Dinner (voluntary) |
| Sun 3/2 |   |
| 09.00-10.00 | Scouting |
| 10.00-11.00 | Offence/defense, model of play – Dinamo Zagreb academy models, different systems of play, how do we develop, key points for each age group, demands |
| 11.00-12.00 | How do you develop your coaches. What do you require from them? What is a "good" coach in your point of view? – structure of coaching staff, difference between ex player coach and coach, coachinhg philosophy, coaching development |
| 12.00-13.00 |  Lunch |
| 13.00-15.00 | Trainings sessions, examples of drills, why these drills, instructions points etc.  – video presentation, how do we make our concept, how do we develop through drills, etc. |
| 15.00-16.00  |  Round-up, diploma ceremony |
Course fee
The cost of the course is 2,250 SEK. (=approx 215 Euro)
The fee includes:
2-day coach clinic
Lunch
Coffee snacks
Diploma
On Saturday night we have a dinner at the hotel for those who want to. There we can summarize today's impressions and have a nice evening together. The cost to attend is 300 SEK (drinks not included) and you sign up while registering for the course. (you can book/sign up later)
Accommodation
We recommend you to stay at Quality hotel Friends where the clinics is held. We got special offer for the participants on the clinic: Single 690 SEK/room/night and 890 SEK/room/night. To reseerve your room:. Open this form. enter your detaiils and mail it to  This email address is being protected from spambots. You need JavaScript enabled to view it.. If you for some reason can not attend to the clinic you can cancel your booking without any cost.
Speakers
Ugo Klingor

2008-2018 Dynamo Zagreb U-8,U-9, U-10, U-11, U-12, U-13
2011-2018 Dinamo Zagreb Football Academy i Bosnia, Australia USA, Canada, Portugal

Anđelko Ivanjko 

2008-2016 Competition manager, Assistant Coach U8-U15>
2016- GNK Dinamo youth academy technical director
2012-2018 Coaching education of Croatian football federation – 1st and 2nd Croatian division
2015-2018  Coaching clinic in Norway, Australia, UAE, USA
We wish you a very warm welcome to this clinic! The course is held in english.