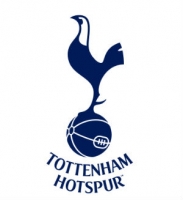 Tottenham Hotspur coach clinic
Välkommen till vår coach clinic med Tottenham Hotspur. Under en intensiv, lärorik och rolig helg får du möjlighet att lära dig hur man jobbar i en av Europas hetaste klubbar. De senaste åren har Tottenham etablerat sig toppskiktet i Premier League och blir allt mer framgångsrika i Champions League.
Under tränarkursen kommer coacher från Tottenhams akademi att presentera sin verksamhet. Hur man är organiserade, hur man jobbar med spelarutveckling i olika åldrar och vad som kännetecknar deras filosofi och metodologi. 
Kom till Sveriges modernaste inomhusarena för fotboll - Prioritet Serneke Arena för en perfekt uppstart för säsongen. Kom själv - eller ta med dig dina kollegor. Ett perfekt tillfälle för dig som är engagerade inom fotbollen att skapa kontakter, få inspiration och nya kunskaper. 
Tottenham Hotspur coach clinic är öppen för tränare på alla nivåer med ett brinnande intresse av att utveckla sig själva och få inspiration och nya kunskaper inför kommande säsong.
Kursledare
Shaun Harris
UEFA B Licensed and holder of a Sport Science Professional Football Coaching degree. Started working for Tottenham Hotspur in October 2011, where Shaun has worked across primary schools, community projects, equality and inclusion programmes. A highlight of this period was developing and delivering the elite disability football programme where Shaun coached the cerebral palsy senior squad, winning the national championship twice. In addition to this winning the national cup twice with the U16 Partially Sighted and deaf Futsal Team. In 2014 Shaun joined the Football Development team and has worked across both domestic and international player development and coach education programmes. Shaun has participated in three first team pre-season tours to the USA and has represented the club with key partners across Europe, Asia and the USA. At present Shaun is Head Coach and Sports Lecturer at one of our Elite Football and Education Development Centres. Alongside this full-time role, Shaun is also Head Coach for Tottenham Hotspur Ladies U20 Squad, competing in the WSL Development League and is a current Foundation Phase Academy Coach.
Tony Tillbrook
With over 18 years' experience at Tottenham Hotspur Tony is currently the holder of a UEFA A License, Goalkeeper B License and Youth Award. Tony's knowledge and expertise has been vital in developing and delivering player development and coach education programmes domestically and internationally. Tony is currently Technical Development Officer whereby he has established a credible pathway for coaches' progression from grassroots into elite coaching. Tony's role is integral in career development for our staff as well as ensuring our coaching curriculum is being delivered appropriately for all our partners. In addition to this role Tony works across our Academy developing players aged 10 to 15. Throughout Tony's time at Tottenham Hotspur he has led international player development and coach education programmes across the UK, Europe, Asia and the USA.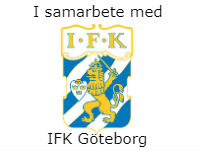 I kursen ingår:
Lunch
Fika
Ca 12 tim fotbollsutbildning enligt Tottenham Hotspurs metodik
Diplom
Program
Saturday:
9.00  - 9.30 – Welcome & Introduction to Coaching Team
9.30 - 10.45 – Overview of Tottenham Hotspur coaching philosophy
10.45 - 11.00 – Break
11.00 - 12.00 – Tottenham Hotspur technical DNA
12.00- 13.00 – Lunch
13.00 - 15.00 – Practical session – Ball manipulation / 1 v 1 / 2 v 2 / Rotation & Balance games
15.00 -16.00 – Question & Answer session
Sunday:
9.30 - 10.00 : Introduction day 2
10.00 - 12.00 – Overloads & Counter Attacking
12.00  13-00 – Lunch
13.00 - 15-00 Practical session – Expansion on overloads & counter attacking 2 v 1 / 3 v 2 / 4 v 3
15.00 - 16.00 Question & Answer session & Presentation Ceremony
Vi rekommenderar att du bor på First Hotel Kviberg Park som är i samma arena som clinicen. Har du tur får du ett rum med utsikt mot planen. Kontakta hotellet och boka ert rum här >>
Du anmäler dig här genom att betala med Paypal. Om du inte redan har Paypal skaffar du det enkelt här. Om du hellre vill betala med faktura kan du skicka ett mejl till Den här e-postadressen skyddas mot spambots. Du måste tillåta JavaScript för att se den. med samma uppgifter som finns i anmälningsformuläret (namn, klubb, adress, telefon, mejl)