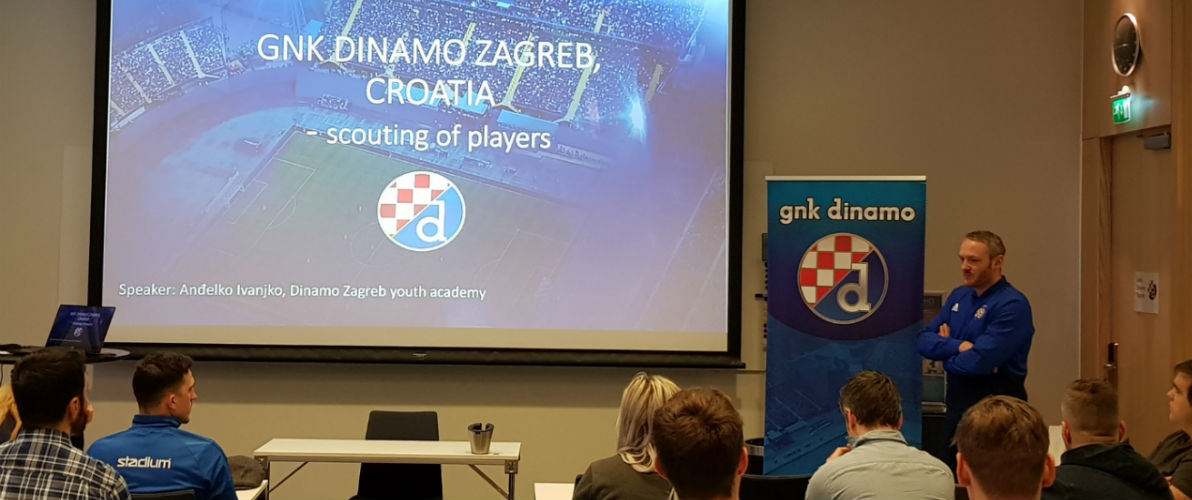 Coach clinc at GNK Dinamo Zagreb
GNK Dinamo Zagreb's Academy is regarded as one of the world's foremost. With relatively small resources, the Croatian club has developed plenty of world players. Luka Modric, Dejan Lovren, Mateo Kovacic, Marko Pjaca and Vedran Corluka are just some of those who have come from GNK Dinamo Zagreb's academy in recent years.
Now we can offer you a unique opportunity to visit the club and learn and get a deeper insight in their work and learn the secrets behind the success. You get the opportunity to learn how the academy is organized, the club's philosophy and get an understanding of why GNK Dinamo Zagreb is so successful in producing talents. You get to watch the youth teams training sessions, meet the club's coaches and see how the club works to develop their young players.
This course is aimed at football coaches, sports managers, players and anyone else who wants to get inspiration and knowledge from one of the world's foremost talent factories. After this course you will be loaded with inspiration and ideas that you can adapt in your own team or club.
The date has not been set due to CONVID-19, but the hope is that the course will be held during the period November 2020-March 2021 but you can
register your interest
already.
Content
Presentation of the Academy
Learn how one of the best academies in the world is organized. What is their philosophy and methodology? How come they makes such great result with small resources?
Training plan for the chosen age groups
You will be introduced how the club work with weekly planning of certain age groups
Tactical insights
Session were you get a deeper insight on how GNK Dinamo Zagreb work with the tactical aspect of the games
Condition
Learn how the club work with the physical preparation of the players at different ages.
Study training sessions of academy teams 
We will watch academy trainings and if possible some participants of the course can attend as assistant coaches during some sessions.
Q&A with coaches 
After the training sessions you can have a chat with the academy coaches of Dinamo Zagreb.
Attending academy games
If there is academy games we will go and watch together and analyze it with our guide from Dinamo Zagreb.
Tour of the Academy and club
We will have a guided tour where we watch dressing room, trophy room, team hotel and blue salon.
Certification & Gift
All participants will get a diploma and a gift from the club after the course
A detailed schedule will be presented one month ahead of the course start. Maximum 10 participants