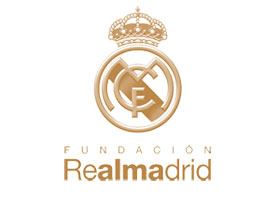 CoachenEvents is the Swedish partner of the Real Madrid Foundation and arranges clinics for players and coaches. Every summer, more than 500 children come to our clinics where you train with instructors from the Real Madrid Foundation and their academy. We are the first to arrange goalkeeping and elite clinics with Real Madrid Foundation outside of Spain. All children between 8-15 years are welcome to attend our clinics with the Real Madrid Foundation.
We also arrange clinics for coaches where you get an insight into how to work in Real Madrid's youth academy. We offer Swedish coaches every year to assist as assistant coaches and help at these clinics. A perfect way to study closely and learn how the Real Madrid coaches work. Report your interest in being an assistant coach by sending us an email -
This email address is being protected from spambots. You need JavaScript enabled to view it.
Read more about these clinics here:
www.frmclinicssweden.com
Dinamo Zagreb har en av världens främsta ungdomsakademier. De levererar mängder av stjärnspelare till olika klubbar runt om i Europa. Bland annat vinnaren av guldbollen 2018 - Luca Modric.
CoachenEvents arrangerade en coach clinic med Dinamo Zagreb 2019 där bland annat Dinamo Zagrebs assisterande akademichef var en av föreläsarna. Vi anordnar resor till klubben och i nära framtid även clinics för spelare.
Kontakta oss gärna om du vill ha mer information om våra aktiviteter med Dinamo Zagreb -
This email address is being protected from spambots. You need JavaScript enabled to view it.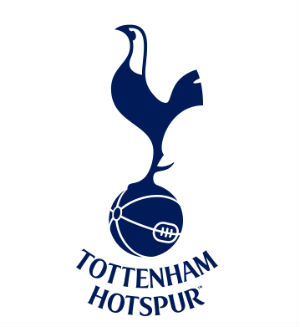 CoachenEvents is a Swedish partner of Tottenham Hotspur and organizes clinics every year in different locations in Sweden. Swedish children will then be able to work with coaches from the club according to the methodology used in Tottenham's youth team.

Tottenham Hotspur is one of the classical English clubs and on the strong front march right now. The club plays in the Champions League and challenges the top teams in the Premier League. The team have several English top players like Harry Kane, Dele Alli and Eric Dier. Tottenham has one of the premier football academies in England.

You sign up for our clinics with Tottenham Hotspur here on our website.
Next Generation Sports (TNGS)

The Next Generation Sports (TNGS) is an organization whose headquarters are located in Valencia (Spain). Composed by a multi-disciplinary team, we create projects tailored to the needs of our customers. From athletes, coaches, sport leaders to advice federations and public bodies, we coach and implement programs aimed to excellence. We have been involved in football for the past 7 years. Started in 2010 developing camps for Valencia CF and growing closer relationships with the following countries: Jamaica, Bermuda Island, Costa Rica, United States, Guatemala, Sweden, South Korea and Japan.

Over the years TNGS has grown an even closer relation with several Spanish La Liga clubs, including Valencia CF and Levante UD and other European clubs as well as other important institutions such as the The Universidad Politécnica de Valencia (UPV). These relationships expand as TNGS grows internationally.

CoachenEvents arranges train trips to Valencia, hires TNGS professional coaches for camps in Sweden, and also offers young people the opportunity to go down to Valencia to study and play full-time football.